Nous accueillons cette semaine Bach to 3D  en résidence, un projet d'expérimentation sonore mené par la violoncelliste Soizic Lebrat. Immersif, expérimentale et dansé, Bach to 3D sera présenté dans le cadre du festival Trajectoires. En attendant, découvrez un extrait du travail en cours lors du Work in Promesse prévu ce jeudi et échangez avec l'ensemble des artistes sur le processus de création.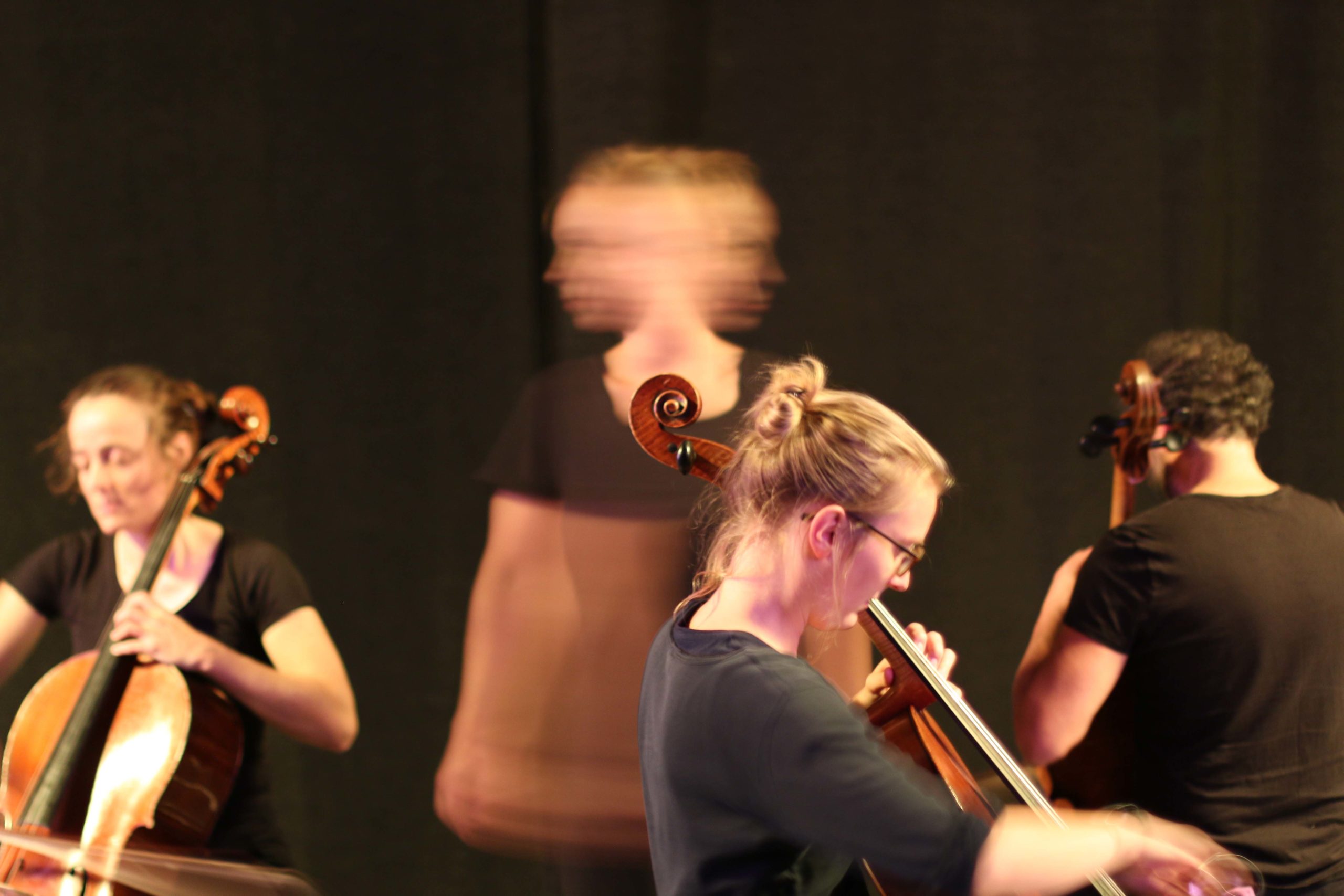 Bach To 3D est une recomposition de la première des six suites pour violoncelle de Jean-Sébastien Bach. C'est une expérience unique car elle vous donne accès à l'écoute d'une autre écoute que la vôtre. Vous entendrez Bach à travers les oreilles de la danseuse, grâce à un dispositif original de captation binaurale (micros miniatures placés dans les oreilles de la danseuse). Par la mise en mouvement de son corps et de ses oreilles, la danseuse multiplie les points de son écoute de l'oeuvre de Bach à la manière des artistes cubistes, qui multipliaient les points de vue afin de rendre les trois dimensions de l'objet peint ou sculpté. 
Soizic Lebrat : conception, composition et scénographie / Anne-Laure Lejosne, Éric Leenhardt : technique / Alice Duchesne : prise de son dansée / Suzanne Fischer, Benjamin Jarry, Soizic Lebrat : violoncelle
En coproduction avec l'Agence du Verbe. 
WORK IN PROMESSE
JEUDI 27 OCTOBRE / 18H30
Salle Paul Fort / Entrée libre
CÉDITS PHOTOGRAPHIQUES : DAMIEN LEJOSNE ET LUCAS PIZZINI